www.HIVdent.org
The Internet's HIV/AIDS Oral Healthcare Resource
---
FEATURED LINKS
---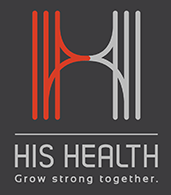 HisHealth.org, is a dynamic training tool that provides expert-led continuing education courses accredited by the Association of Nurses in AIDS Care and HIVMA/IDSA, portraits of innovative models of care, and evidence-based resources to support the delivery of high-quality, culturally affirming health care services for Black MSM. His Health was created based on the premise that Black MSM are not hard-to-reach, but rather they are eager to receive care in spaces where they receive culturally effective care and treatment and preventative services.
---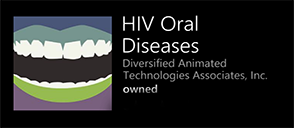 HIV Oral Disease is now available FREE APP for IOS, Android, and Windows phones. Materials include recognition and management of common oral diseases seen in PLWH. Also included are Key Facts important to providing dental care for PLWH.
This effort was the results of a combination resources from HIVdent and the Mountain Plains AIDS Education and Training Center.
---
Find HIV/AIDS Prevention & Service Providers

Enter your address, city and state, or ZIP Code:

For more information on this widget, please visit AIDS.gov.
---
HIVdent's Mission
HIVdent is a not-for-profit coalition of concerned health care professionals committed to assuring access to high quality oral health care services for adults, adolescents, and children living with HIV disease. HIVdent disseminates state-of-the-art treatment information and shares expertise in advocacy, development, training, integration, and evaluation of oral health services for the HIV-infected population.
The primary mechanism by which HIVdent initially intends to accomplish its mission is via this web site. Inside, not only will you find several sections on the oral manifestations of HIV disease and a large picture gallery, but information on infection control, post-exposure protocols, pediatric/adolescent care, medications, funding and other resources.
Through an easily accessible e-mail system, health care professionals and consumers alike are able to communicate directly with our Faculty, some of the foremost international experts in these fields.